Concern at the World Humanitarian Summit 2016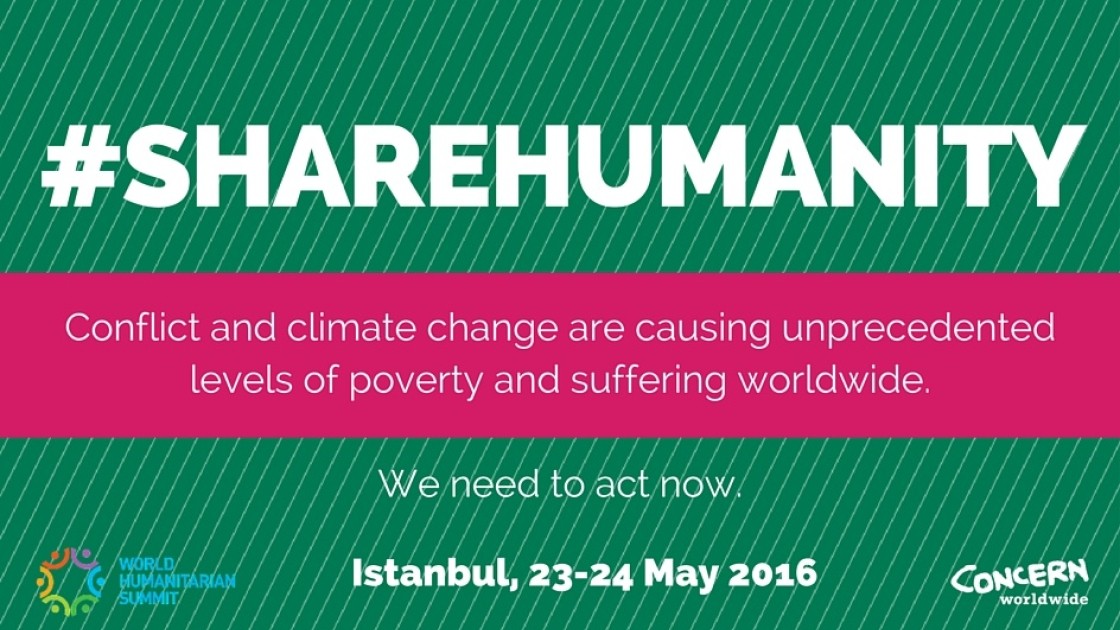 The World Humanitarian Summit is taking place in Istanbul on Monday 23 and Tuesday 24 May, 2016. Concern is there, calling on global leaders to do more to protect the increasing number of people affected by the twin scourges of conflict and climate change worldwide.
New to Concern?
Sign up to find out more about the transformative work we do in 25 of the world's poorest countries.
Before doing so you might like to see our
privacy policy
.