Every day too many women and men across the globe struggle to feed their children a nutritious meal. In a world where we produce enough food to feed everyone, 821 million people – one in nine – still go to bed on an empty stomach each night. Even more – one in three – suffer from some form of malnutrition.
World Food Day is marked each year on 16th October in order to promote worldwide awareness and action on the issue. World Food Day is about the Global Goal of Zero Hunger by 2030 – an end to hunger for every child, woman and man around the world. Reaching the target will save countless lives and build brighter futures for all.
Help us to ensure that the world does not forget the promise it has made by sharing #ZeroHunger in your community.
The collective progress made by many countries in eradicating hunger has recently taken a turn for the worse as a result of prolonged conflict, an increase in extreme weather events linked to climate change and economic slowdown.
Here are five myths about hunger that everyone should know.
1. There simply isn't enough food to feed its growing population
This is false.
While world hunger has many linked causes, a global shortage of food is not one of them. According to reliable sources, including the UN's World Food Programme, the world already produces enough food to feed up to 10 billion people (the expected world population in 2050). Yet in 2017, some 821 million people (about 1 in every 9) were undernourished due largely to poverty, inequality, climate change and conflict.
Food production continues to increase faster than population growth but the world's poor and vulnerable simply do not have access to sufficient resources to secure an adequate basic diet. The number of those hungry has risen each year since 2014 while we continue to waste an estimated 30%+ of the food we produce.
The world's hungry remain hungry because they are not politically important enough; because they are poor and because the world's priorities in terms of food production, distribution and security are focused elsewhere.
2. Nature and natural disasters are to blame for hunger
This is false.
While many people live in areas that are vulnerable to events in nature, food is always available for those who can afford it; hunger in hard times or in times of disaster hits only the poorest. Millions of the world's poorest and most vulnerable continue to live on the edge with little surplus (if any) to sustain them even in normal times let alone in times of environmental stress. Extreme weather events also affect many so called developed countries with entirely different results.
Inequality, poverty, conflict and the economic and political behaviour of the powerful place larger numbers at environmental risk every year. Blaming nature for this simply avoids the real issues.
3. World hunger is getting worse
True, but that's not the whole story.
While there are many arguments about how hunger is measured (and that hunger is often under-reported), there is little disagreement that considerable progress has been made in recent decades.
The percentage of the population experiencing undernourishment has declined in all regions of the world since 1991. There are now some 220 million fewer hungry people than in 1990-92, despite a 1.9 billion increase in the world's population.
Despite this, the number of the world's hungry has begun to rise again since 2014 (up to 821 million in 2017 from 783 million in 2005). Sub-Saharan Africa has the highest percentage of population levels of hunger (at 29.8% in 2017) while Asia has the highest numbers of the world's hungry (at 515 million in 2017).
However, we now know far more about the issue of hunger, its causes and about those at risk and about how best to intervene, so we are now better equipped than ever before to tackle the issue, if we seriously choose to do so.
4. Ending world hunger simply means ensuring that people have enough to eat
This is false.
Hunger is not simply about having enough food, it also involves having the right balance in the type of food we eat.
This is often referred to as 'hidden hunger'. Having the right combination of nutrients and calories needed for healthy development is vital especially so for infants, pregnant women and young children.
5. It's difficult to know in advance where hunger will strike or who it will affect most
This is false.
While this may be true in respect of extreme weather events, it is not true of the ongoing, daily hunger, which is the bulk of the world's undernourished experience.
We now know who those at risk of hunger are – small landholders, agricultural labourers, many indigenous peoples (especially farmers) and the urban poor. We also know a lot about when people are likely to be hungry (in the 'hungry months before a harvest, when food from  the previous harvest has run out or when small holder famers may have to sell off their basic tools, seeds or livestock in order to buy food or when food prices rise on world markets etc.).
Our famine early warning systems are now much improved, such as research  into early detection of plant diseases using smartphone technology.
This information (which is rapidly improving all the time) allows us to plan ahead, be prepared with effective strategies and to focus on those most at risk.
Eradicating hunger and malnutrition is one of the great challenges of our time. The consequences of not having access to enough – or the wrong – food not only causes suffering and poor health, they also hinder progress in many other areas of human development such as education and employment.
In 2015 the governments of the world adopted the 17 Global Goals for Sustainable Development to improve people's lives by 2030. Goal 2 – Zero Hunger – pledges to end hunger, achieve food security, improve nutrition and promote sustainable agriculture.
The world has made great progress in reducing hunger, but there is still a long way to go, and no single organisation can achieve Zero Hunger if it works alone. If we want to see a world free of hunger by 2030, governments, citizens, civil society organisations and the private sector must collaborate to invest, innovate and create lasting solutions.
The 2018 Global Hunger Index plots the countries most affected by hunger.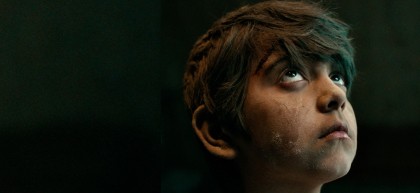 New to Concern?
Sign up to find out more about the transformative work we do in 24 of the world's poorest countries.
Before doing so you might like to see our
privacy policy
.