Infographic: Ebola's hidden costs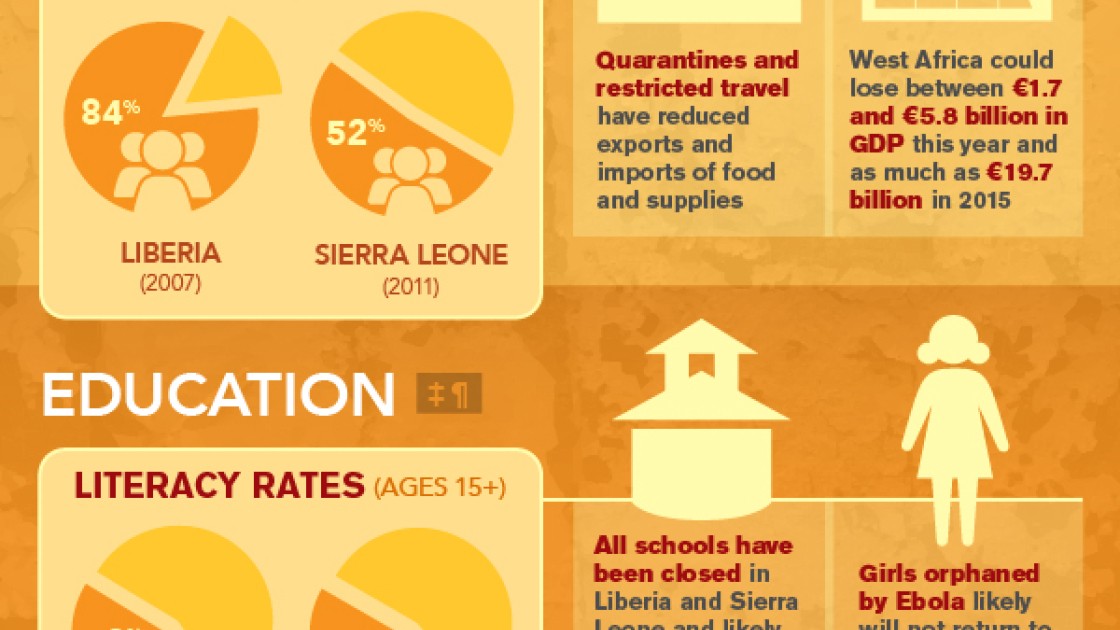 Over 4,500 people have died in the current Ebola outbreak in west Africa. When confronted with those numbers and the terrifying news stories that accompany them, it's easy to forget the larger, quieter tragedy that's playing out behind the scenes. Concern Worldwide has stepped up its emergency response in order to fight the spread of the virus.
Before this outbreak, both Sierra Leone and Liberia were already struggling for stability in the wake of civil wars. Huge numbers of people relied on subsistence agriculture just to stay alive, and literacy and child mortality rates were some of the worst in the world.
Now that those already-fragile health systems are completely overwhelmed, treatable illnesses like malaria and typhoid threaten more children's lives than Ebola. Expectant mothers are afraid to go to hospitals — or are turned away — and are needlessly dying in childbirth. Two nations of children will likely miss an entire year of school and disruptions to crop harvesting means that they'll be without enough to eat.
Charity work in west Africa
Find out more by looking at our infographic, below
Find out more about this, and our other work, by receiving email updates.
New to Concern?
Sign up to find out more about the transformative work we do in 25 of the world's poorest countries.
Before doing so you might like to see our
privacy policy
.