South Sudan appeal update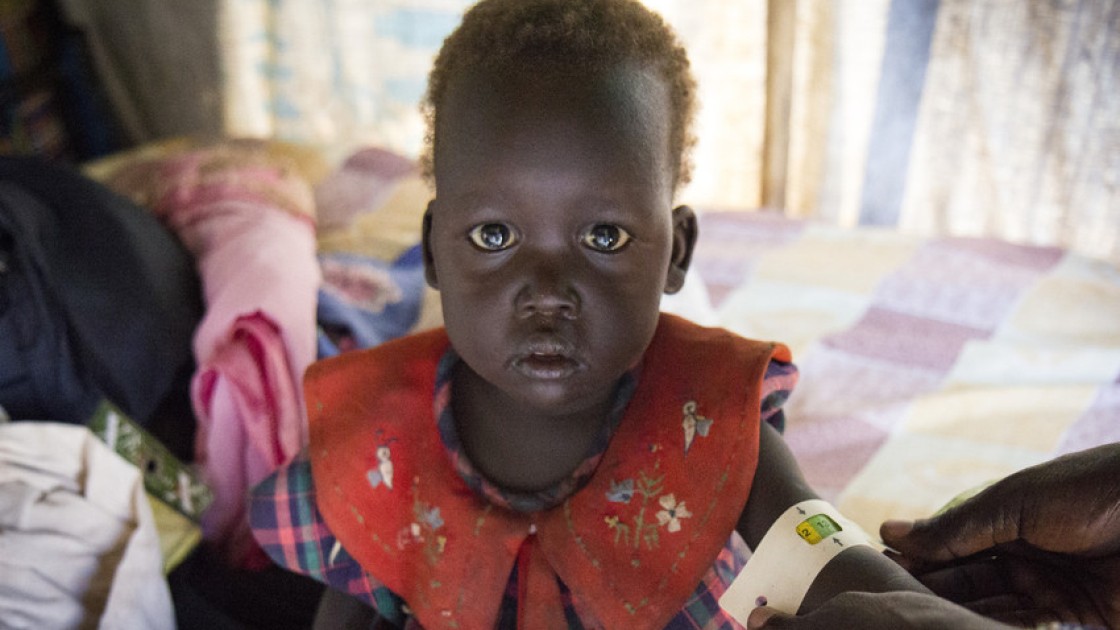 Civil war has been raging in South Sudan for just over a year. As a result, it's expected that 6.4 million people will have been affected by the food crisis within the first three months of this year. Some 235,000 children are currently suffering from severe malnutrition.
Thanks to the support of our donors, Concern Worldwide has been on the ground day-after-day distributing life-saving emergency food and other essential supplies. We're also constructing communal shelters, building latrines and distributing tarpaulin to protect families from torrential rains.
When three-year-old Nyakan was first brought in to a stabilisation centre, we were worried she may not survive. Malnutrition had left her body so weak she couldn't digest any of the therapeutic food she needed. Oedema had caused her entire face to swell up.
Lony Gatweech, Concern nutrition programme staff member, told us:
She was really suffering. You couldn't see her eyes, her face was so swollen. I was really worried about this one.
After being treated at the stabilisation centre, Nyakan was transferred to our therapeutic feeding programme where, thanks to Lony's care, she gradually started to gain weight and recover.
Today, Nyakan is once again at a healthy weight, her brown eyes bright and no longer surrounded by puffy skin. Her mother Nyamon said:
I have seen a great change in my daughter. Before she was very malnourished. She couldn't take Plumpy 'Nut. Now she is ok…I want to give thanks to Concern because without them, she would not be alive.
By donating money to our South Sudan appeal, you can help to transform lives.
Find out more about this, and our other work, by receiving email updates.
New to Concern?
Sign up to find out more about the transformative work we do in 25 of the world's poorest countries.
Before doing so you might like to see our
privacy policy
.