Three decades after the food crisis that devastated Ethiopia in 1984, the country has made tremendous gains in education, health and food security. In 2014, GDP growth was up by 10.3 percent and life expectancy has been rising year on year. However, the current El Niño-driven drought and the crippling effects of climate change have put this progress at risk, and left 10.2 million currently in urgent need of food aid.
Speaking from the capital Addis Ababa, Concern CEO Dominic MacSorley said that there was an urgent need for action:
"We need to act now. If we wait to see the images that haunted us thirty years ago before we intervene, we will have failed the people of Ethiopia. This is a country which has worked hard to develop its economy and strengthen how it copes with chronic climate challenges. The government is leading and driving this response - but the scale of this crisis is beyond the abilities of any one nation."
What is causing the drought?
Over the past two years, Ethiopia has experienced two consecutive failed rainy seasons, with rainfall in parts of the country the lowest recorded for the last 55 years. This has led to severe drought, exacerbated by the El Niño phenomenon.
The El Niño phenomenon is a warming of the central to eastern tropical Pacific that occurs every two to seven years. During an El Niño event, sea surface temperatures across the Pacific can increase by 1–3°F for anything between a few months and two years.
The last big El Niño happened in 1998, and due to climate change and the general trend towards a warmer global ocean, experts are unsure exactly how this one will play out. What can be observed from current trends however, is that the impact around the world is becoming more extreme. While it's causing drought in Ethiopia, it's also causing heavy rainfall and flooding in Somalia, Malawi, and Mozambique.
What are the impacts of drought in Ethiopia?
The ongoing drought in Ethiopia is the worst in 50 years. The lack of rainfall has ruined harvests and devastated livestock. It is having a direct impact on 80 percent of the population who depend on agriculture for their food and income. Currently 10.2 million people are in urgent need of food aid, in addition to the 8 million people who receiving assistance through an Ethiopian government-led programme. An estimated 5.8 million people require emergency water supply and sanitation and 2.2 million people are suffering from malnutrition already. The numbers are stark and the scale of the crisis is difficult to comprehend.
What is the Ethiopian government doing to help?
The government of Ethiopia is taking a strong lead in responding to this drought and has committed US$270 million to its drought appeal. The government has strong systems to deal with drought and almost 8 million people are receiving help from the government-led safety net programme. However the sheer scale of the problem means that international support is also needed.
What is Concern doing to help?
Concern is responding to the crisis in 32 districts in Ethiopia.  Our emergency nutrition programmes help treat children who have become malnourished as a result of the food shortage. We are promoting hygiene practices and low cost water harvesting techniques. We are also distributing seeds to families whose initial plantings have failed due to drought, so that they can try again ahead of the rains which are due in July. We are acting fast in the hope of reducing suffering and preventing the situation getting worse.
Ethiopia has issued a drought appeal for US$1.4 billion, pledging more than US$270 million itself, however the appeal remains only half-funded. At this rate, the funding available for food aid will run not cover the shortfalls in the next four months, and there is a real risk that the supply of medicine and nutritional supplements to the needy will be interrupted. Early response is beneficial, not just in terms of saving lives, but it is also more cost effective than emergency intervention.
The people of Ethiopia are relying on your help – please do what you can to support them. 
Donate today and help us provide live-saving support to people affected by El Niño.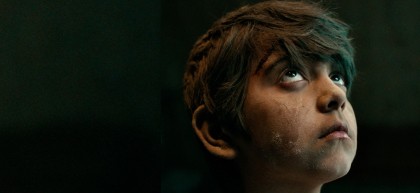 New to Concern?
Sign up to find out more about the transformative work we do in 24 of the world's poorest countries.
Before doing so you might like to see our
privacy policy
.