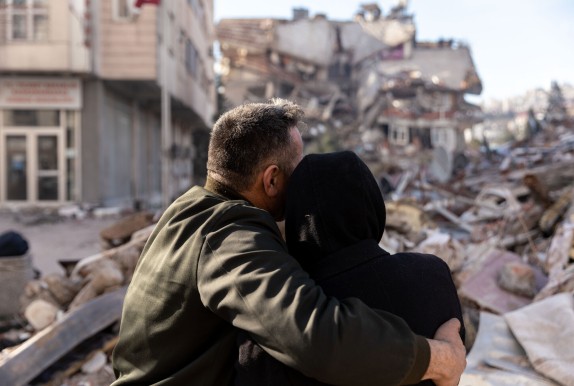 Please support the Concern Humanitarian Fund today
Every €5,000 raised will help 650 people living in extreme poverty
Help us to support 200,000 people annually for the next five years
Help us respond faster to emergencies as they happen
With your support, we can respond more effectively to humanitarian needs.
Help us respond faster to emergencies as they happen

Create new opportunities to expand and improve our programmes

Enable us to leverage public funding at scale

Deliver financial stability and flexibility
In the last 10 years, global humanitarian funding needs have quadrupled, largely driven by conflict, climate change, pandemics and disease outbreaks. The number of people reached through Concern's emergency programmes has increased by almost 130%. We need to continue to act and expand our efforts, responding faster to the needs of vulnerable communities worldwide. This is why we have launched the Concern Humanitarian Fund.
Your support to the Concern Humanitarian Fund will allow us to reach more people with life-saving cash, food, shelter and medical care during an emergency, and to provide long-term solutions in the communities we work in. 
Your donation will have a significant impact on those living in extreme poverty. 
I want to support the Concern Humanitarian Fund
How your donation can impact lives
Your generosity will allow us to rapidly reach those most in need during an emergency, and to build resilience through our health programmes and create sustainable futures with education and livelihood programmes in the most vulnerable communities. 
Education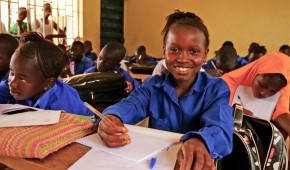 In Sierra Leone, Concern's education programme aims to improve children's literacy, wellbeing and gender equality in the classroom - so students like Mariatu can learn in a safe environment and enjoy school.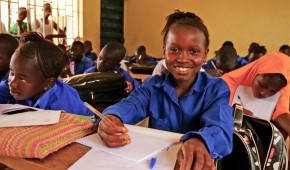 When you give to the Concern Humanitarian Fund, you are joining a community of humanitarian donors who are changing the lives of hundreds of thousands of people every year.
As a Concern Humanitarian Fund donor, you will have the opportunity to see the direct impact of your support through:
An annual donor impact report on our work in both emergency response and sustainable futures
Regular updates on real-life stories of those who have directly benefited from your generosity
An invitation to the annual Concern Humanitarian Fund donor thank you event, with direct updates from our Country Directors on the impact of your support
Access to digital and in-person briefings with Concern staff
Please join us as part of the Concern Humanitarian Fund and help achieve impact when and where it's needed most. Thank you!
If you would like to learn more about the Concern Humanitarian Fund or if you have any questions, please contact Ciara Hennebry on 087-3543853 or ciara.hennebry@concern.net.