Accountability and transparency are central to our values as an organisation. In fact, they are part of our core values. We're committed to using your donations to transform the lives of some of the poorest people in the world.
In 2022, we reached approximately 36 million people in 25 of the world's poorest and most vulnerable countries. We spent over €238.7m over the course of the year..
90.3%
of your donation goes to Relief and Development
This is spent directly towards our goal of ending extreme poverty.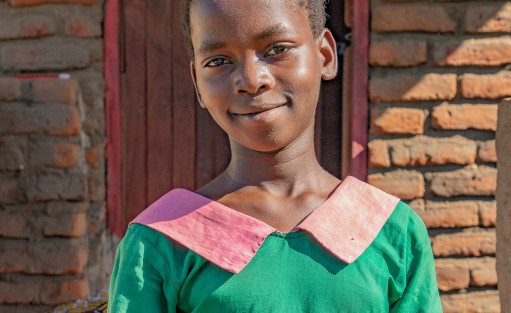 6.9%

Fundraising

This is money spent to raise funds for Concern's work and highlight the needs of the communities we work with.

2.3%

Education and Advocacy

We invest money in influencing policies and deepening awareness on issues around global poverty with the public.

0.5%

Governance

Funds spent to ensure Concern Worldwide is managed efficiently and adheres to the highest standards.
Highest accountability standards
In our work, we're dedicated to following the best charity codes and policies, from how we deal with emergencies to how we fundraise. We believe that charities have to be accountable, transparent and effective. 
Triple lock membership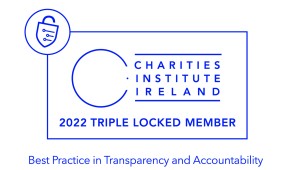 Governance, reporting and fundraising practices combine to provide a triple lock designed to guarantee any charity's integrity to the public. We have been awarded 'Triple Lock' membership from the Charities Institute Ireland, which demonstrates our commitment to best practice in all aspects of good governance, transparency and fundraising.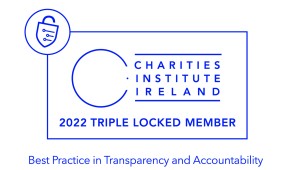 Prize winning published accounts
Core Humanitarian Standard
Humanitarian Accountability Partnership

"We take our obligations around transparency seriously. We only exist, and our work is only possible, because of the support shown to us by people, businesses, communities and governments. That trust was hard won and easily lost. Top class transparency is part of what helps us maintain that support."
Do you have a question about our transparency arrangements?
Our strategic plan runs from 2021 to 2025 and commits the organisation to progress under four key goals. They are:
Reaching the furthest behind first
Driving urgent action on hunger, conflict and the climate crisis
Galvanising global support across every generation to end extreme poverty
Being a diverse, inclusive and people-focused organisation
Overall, we believe that we are making satisfactory progress on our strategic plan and that delivery on most objectives is broadly on track. The targets are ambitious and continue to stretch the organisation.
An overview of our strategic plan can be viewed below.
In 2022, the Group's CEO up to November, Dominic MacSorley, was paid a salary of €114,033 and received a 9% contribution to a defined contribution pension scheme. He received no additional benefits in the current or prior year. The Group's CEO from December 2022 was David Regan. He was paid €10,999 during the year and received 0% contribution to a defined contribution pension scheme. He received no additional benefits in 2022.
The CEO salary is decided by the Board of Concern based on the skills and responsibility required for the role. A full breakdown of our financial spending can be read on our annual report section.
Maintaining our high standards in accountability and transparency is very important to us. Our annual reports for years gone by are all available online.
Public trust and confidence is so important to us. That's why we work hard to ensure we are transparent in our governance and management.
Our overall gender pay gap in the staff group reported on for 2022 is marginal. This is something that we are very proud of and is a clear demonstration of our focus on and commitment to advance equality, diversity and inclusion, specifically gender diversity.
The difference in pay, at the upper and middle quartiles for the staff group included in this analysis, while slightly higher for men is a clear demonstration of our commitment to gender equality at all levels.
There is a noticeable gap between the mean and median pay for part-time staff - with women being paid higher.
This is primarily due to the higher numbers of part-time employees, across all salary bands, being women.
Read the Gender Pay Gap Report below.
Our impact in 2022

16.4 M
people reached through our emergency response

8.3 M
people reached through our health interventions

5.4 M
people reached through our livelihoods programmes