Become a corporate supporter
At Concern, we work with businesses of all sizes across Ireland. Our private sector supporters share our mission to help people living in extreme poverty across the world to achieve major and sustainable improvements in their lives. 
Join together under a common cause, unite and engage employees to help make a difference and inspire positive change. Sustainable social responsibility is an essential part of any business and is integral to our work at Concern. 
Work with us to support vulnerable people in 25 of the world's poorest countries. Together, we can work towards a world free from poverty and hunger. 
There are many ways to get your company and staff involved with Concern's work. Speak to us to find out the best fit for you.
Here are some of the possibilities: 
Choose us as your charity of the year partner  

Support a specific project in one of our countries of operation. This can achieve shared value and social impact in areas of strategic priority for your business  
Make a general donation to our work – this means we can respond where the need is greatest around the world, whether to an emergency or to long-term developmental needs 

Join our Concern Humanitarian Fund as an Emergency Response or Sustainable Futures Leader and network with a likeminded community of businesses and individuals 

Inspire and unite your staff. Encourage employee fundraising with fun events to engage teams and individuals 

Promote Concern Worldwide as a payroll-giving choice for your employees and amplify donations through matched giving 
Without your support we would not be able to deliver our work supporting people in some of the most fragile places on earth. 
We want to work with you, and we know every company is different. Find out how your company can get involved and make a lasting change by contacting our Concern Corporate team.
Join us on our mission to eliminate extreme poverty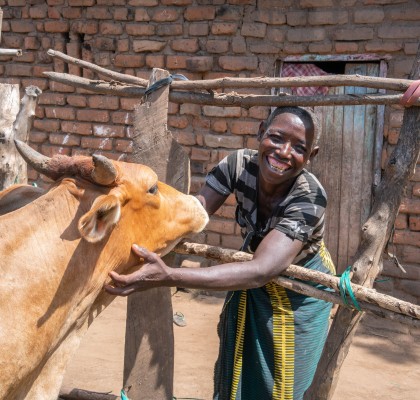 Our impact in 2022

16.4 M
people reached through our emergency response

8.3 M
people reached through our health interventions

5.4 M
people reached through our livelihoods programmes