Staff fundraising is a great way to motivate staff and foster team spirit, while also raising money for our life-saving work. There are lots of interesting and innovative ways to fundraise for us!
A fundraising adventure is a brilliant way to build team morale. Why not try one of our many challenges that take place throughout Ireland across the year? While the summit of Carrauntoohil may seem intimidating from the foothills, each step will bring your team closer together.
Create your own fundraising event
We would love to hear about your creative fundraising idea! From bake sales to coffee mornings and beyond – please get in touch and let us support your efforts in whatever fundraising event you create.
Another great way to give to Concern is through matched giving. Some companies will match their employees' charitable donations. Inquire with your company to see if they do Matched Giving and then contact us for any necessary documentation.
Let us know what we can do to support your company's fundraising initiative.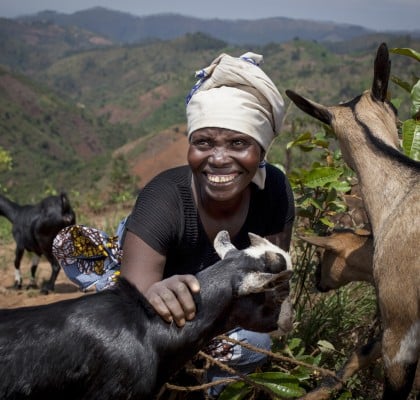 Our impact in 2022

16.4 M
people reached through our emergency response

8.3 M
people reached through our health interventions

5.4 M
people reached through our livelihoods programmes