We are proud and grateful to receive funding from a diverse group of government agencies, private donors and major trusts. This allows us to respond quickly in the event of an emergency and to expand the reach and scope of our development programmes.
Our current institutional donors include the European Union including the Directorate General for International Partnerships (DG IntPa), the Directorate-General for European Civil Protection and Humanitarian Aid Operations (DG ECHO), the Irish Government, the UK Government and the US Government. We also receive funding from the Canadian Government, Korean Government, French Government, German Government, UN agencies and many other institutional donors.
To see a full list of all current EU and ECHO projects, click the link below.
European Union (EU)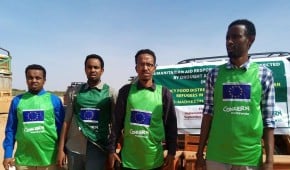 The European Union supports our long-term development work in a range of sectors such as livelihoods, health, nutrition, water, sanitation, and hygiene. A list of Concern's projects currently funded and co-funded by the European Union is attached at the link above.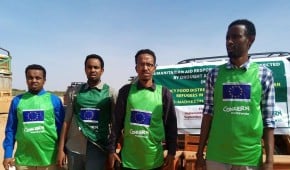 European Civil Protection and Humanitarian Aid Operations (ECHO)
Other grants from governments and co-funders
Our impact in 2022

16.4 M
people reached through our emergency response

8.3 M
people reached through our health interventions

5.4 M
people reached through our livelihoods programmes