You can end the wait for families fighting extreme hunger
You have a key role to play in the fight against conflict-driven hunger
Life is on hold for thousands upon thousands of families who, despite doing all they can to survive, are forced to wait.
Waiting for the fighting to end
Close to 100 million people globally are trapped in conflict zones and facing the threat of extreme hunger. Despite doing all they can to survive, their lives have been put on hold by violence.
Waiting for the fighting to end

Waiting for their decimated crops to grow back

Waiting for their malnourished child to access treatment

Waiting for the chance of clean water
Time is running out for families facing the constant threat of violence and the constant threat of hunger, but you can make an incredible difference today.
By starting a monthly gift with Concern today you can help provide much needed food, water and a path out of an increasingly desperate situation.
Monthly donations from kind supporters like you will enable us to continue working with displaced families to rebuild their lives when the fighting has ended - whatever it takes. Join us today.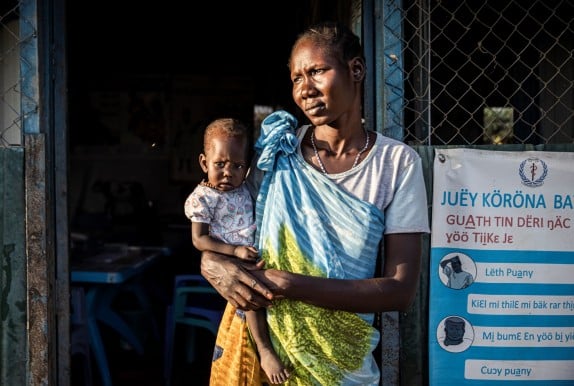 How you can make a difference
Nyalat, from South Sudan, has lost her home, her livelihood and been separated from loved ones due to conflict.
By donating to Concern today, you will be making a tangible difference in the lives of people like Nyalat.
Never underestimate the difference your donation can make to people living in the harshest circumstances due to conflict.
For less than the price of one cup of coffee a week, you can change the course of someone's life forever.
Please help to end the wait.