What is the best way to solve world hunger?
There is no single, easy solution to world hunger, but that does not mean it cannot be solved. There is a wide array of strategies available to us, both an institutional level and an individual level, that can help end hunger for good. You've come to the right place to find out what they are.
Concern has been working in the world's poorest countries for over fifty years, with a mission to end extreme poverty for good. Our programmes tackle the root causes of hunger and our innovative solution for treating malnutrition has been at the forefront of the global response for decades. But before we talk about solutions, we must first look at the problem.
Why is world hunger a problem?
The world actually managed to reduce hunger significantly from 1991 to 2014 but according to the 'State of Food Security and Nutrition in the World 2020' by FAO, it has been slowly on the rise since then. So, why is hunger still a problem? Here are some of the primary causes of hunger in the world's poorest countries.
According to World Bank data, 689 million people live in extreme poverty. That is almost one in ten people who are surviving on less than $1.90 per day. They simply lack the means to purchase sufficient food for their households.
A massive 80% of the extreme poor live in rural areas where their survival is dependent on being able to grow enough food to feed themselves. These are the people who are most vulnerable to climate change. It is causing natural disasters like drought and flooding to occur far more frequently. When these disasters strike, crops are decimated. Sometimes the entire crop will be destroyed leaving communities with nothing to eat and with no seeds to plant for the next year. According to the 'FAO's Work on Climate Change' report, the climate crisis could push 122 million more people into extreme poverty by 2030.
Conflict displaces people from their homes and often from their countries, affecting their right to work. Even for those who manage to remain at home, it disrupts livelihoods and supply chains. Horrifyingly, hunger can often be used as a weapon of war, resulting in supply chains being intentionally blocked, land destroyed or livestock stolen. According to 'The State of Fragility on 2020' report from OECD, 76.5% of people living in extreme poverty are living in economies affected by fragility, conflict and violence and it is expected that a further 26 million more people living in those contexts will fall into extreme poverty due to the socio-economic impact of the COVID-19 pandemic.
Women make up approximately half of the agricultural workforce in many of the countries where Concern works, yet they lack equal access to the same tools and resources that men have – these include resources such as credit, land, water, organic inputs and raw materials. Did you know that for each extra year of schooling that a mother receives, the risk of infant mortality among her children is reduced by 5 – 10%?  According to UNESCO's 'Education For All Global Monitoring' report, if all women had a secondary education, child deaths would be cut in half, saving almost three million lives a year. Yet, in Sub-Saharan Africa, only 8% of girls finish secondary school.
A global food system that is not fit for purpose
The Global Hunger Index 2020 explains that our globalized food systems pose a threat to human, animal and environmental health. As humans have encroached upon and destroyed natural habitats to establish, among other things, pastures for livestock, the result has been that wild animals live closer to areas where humans rear livestock and poultry, exposing domestic animals to a completely new range of pathogens and vectors to which they are highly susceptible. These diseases can spread rapidly, resulting in heavy morbidity and mortality among livestock, trade restrictions, and economic losses.
Additionally, through land use change, intensive agriculture, large-scale livestock production, and other practices, food systems have led to agro-ecological degradation and contributed to climate change. Changing lifestyles and diets in recent decades have led to increased demand for animal-source foods such as eggs, meat, milk, and fish. The huge increase in intensive livestock production has been the most significant cause of the loss of biodiversity in recent decades. Our food system as a whole contributes 21–37% of total net caused emissions of greenhouse gases caused by humans. Furthermore, it does all of this whilst also generating enormous amounts of food waste. According to the FAO, more than 1/3 of all food is wasted. That's 1.3 billion tonnes every year.
The emergence of the COVID-19 is a consequence of our flawed food system. In the space of just one year, its impact on poverty and hunger has been enormous. Loss of livelihoods, supply chain disruptions and the global economic impact of the pandemic are pushing more families into extreme poverty. Globally, the number of people who are food insecure is projected to almost double, from 135 million people at the start of 2020, to a staggering 265 million by the end of the year.
Why should we solve world hunger?
According to the Global Hunger Index 2020, 5.3 million children died from hunger before their fifth birthdays in 2018. Hunger is a killer and the threat it poses to the lives of the world's most vulnerable people is clear to see. That is more than enough reason to solve world hunger. Yet it is not the only one.
Although the climate crisis is currently having a greater impact in low and middle income countries, the increasingly dependent nature of our food systems means that our global food system as a whole will come under threat. Ultimately, we are all at risk from hunger.
Is ending world hunger possible?
Yes, ending world hunger is possible. But it requires political and collective action to actually achieve it. The solutions are there. We've already seen that we can avert famine when the will is there to do so. Our programmes are designed to tackle the root causes of hunger and poverty. And every day in Concern, we support people and communities to eliminate hunger in their own lives — people like Hamida in Sudan and Violette in Burundi. You can find countless stories of transformation on our social channels.
Where is hunger a problem?
Hunger is everywhere. According to the Food Security Index, Singapore is the most food secure country in the world, yet recent data shows that 10% of people living there still experience food insecurity at least once a year — meaning that they don't have enough food to eat all year round.
However, it is the world's poorest countries where hunger is the biggest problem. The Global Hunger Index 2020, produced annually by Concern and WeltHungerHilfe, uses available data to assess hunger levels around the world. According to the report, here are just a few of the world's hungriest countries.
Ranked as the ninth hungriest country in the world, Afghanistan faces one of the most complex humanitarian crises in the world. Prolonged poverty, recurring environmental disasters and ongoing conflict all combine to pose significant challenges to food security for the most vulnerable.
We've worked with remote communities in Afghanistan on environmental protection to help improve the quality of land and opportunities to grow much-needed food.
Ranked as the sixth most hungry country, the needs in Liberia are enormous with 51% of the population living below the national poverty line. Food insecurity there stems back to its 1989-2003 civil war. Roughly 16% of Liberian families are food insecure and more than 230,000 children in Liberia suffer from chronic malnutrition. And now with the economic loss caused by COVID-19, even more families could be pushed into poverty and hunger.
In order to promote diet diversity and address the hunger gap, a quality cowpea variety that has grown well in the Concern programme in Malawi was introduced to Liberia. The cowpea seeds were given to extremely poor women in Concern-supported mother groups to fight malnutrition. For the recipients, planting a new crop was an innovation in itself, whilst also encouraging seed saving and seed sharing in order to make the cowpea introduction sustainable in the long term.
Haiti has the highest level of hunger in the Western Hemisphere and it is ranked as the fourth hungriest country in the world.  It is highly vulnerable to the effects of climate change and natural disasters, with over 96% of the population at risk. Effects of the destruction caused by the 2010 earthquake and Hurricane Matthew in 2016 are still being felt. Combined with political instability, and the fact that over 50% of Haitians live below the poverty line, the impact on food security have been detrimental. At the beginning of 2020, some 3.7 million Haitians did not have enough food to eat.
We are supporting communities in Haiti by arranging cash transfers to allow vulnerable communities to buy essential items and training people in different skills so that they can increase their income and support their families.
Our work around disaster risk reduction (DRR) also focuses on community infrastructure and preparedness so that the population of Cite Soleil, Haiti's largest slum, has better knowledge of the hazards, risks and behaviours to ensure early warning and early action.
Officially the hungriest country in the world, according to available data, Chad faces the complex challenges of insecurity and population displacement combined with the effects of climate change The ongoing effects of these challenges have contributed to widespread food insecurity, which in turn is exacerbated by an influx of refugees from conflict-torn Nigeria, Sudan, and the Central African Republic — all of whom need emergency food assistance. The impacts of all these challenges are severe - 12% of children in Chad never make it to their fifth birthday.
In Chad, we support farmers by providing gardening kits and assistance on livestock management, as well as building skills and community resilience in Sila Province. We also do a lot of work in the prevention and management of malnutrition, setting up mobile health clinics and screening children to determine whether they need medical intervention.
Although not officially ranked due to a lack of available data, it is estimated that Syria suffers from an alarming level of hunger, similar to Chad.  March 2021 will mark 10 years since the beginning of the crisis in Syria. Over 11 million people remain displaced within the country. Livelihoods have long been lost. Homes, infrastructure and basic services have been destroyed. Supply chains have been massively disrupted and ongoing insecurity poses a threat to the safety of millions. As a result of the decade-long war, the WFP estimates that 9.3 million Syrians are now food insecure.
We provide emergency assistance for internally displaced people (IDPs), host community households and returnee families in conflict areas of Syria. This includes emergency ready-to-eat rations in desperate situations e.g. families with no home or access to cooking facilities. It is followed by food baskets or, where access to shops is possible, we use food vouchers so that displaced people can purchase food in local markets.
In 2015, all United Nations Member States adopted the Sustainable Development Goals (SDGs) which provide a blueprint for all countries to work together for a more peaceful and prosperous future for everyone. With 17 goals in total, they are an urgent call to action for governments around the world to reduce inequalities, tackle climate change, protect our environment and improve access to essential services like health and education, all by the year 2030. The second of these goals is to achieve zero hunger. The goal sets out ambitious targets, which include ending hunger, ending malnutrition and all associated effects such as wasting and stunting in children under the age of five.
Will world hunger end by 2030?
Currently, the world is not on track to end hunger by 2030. Even before COVID-19, progress made in reducing hunger was being derailed by challenges such as conflict and the climate crisis. The impact of the pandemic is a further setback, with its impact on both global and local economies exacerbating existing inequalities and pushing more people into hunger. However, none of this means it will be impossible to achieve zero hunger by the agreed deadline. If the political will exists, and if we take strong and decisive action now, we can still end hunger.
How will the world reach zero hunger by 2030?
The FAO have laid a clear road map on how the world can reach zero hunger by 2030. It requires a multi-faceted approach that needs to involve agriculture, food, health, water, sanitation, education, amongst other relevant sectors.
Concern's programmes incorporate all of the elements laid out above, as we seek to both treat and prevent hunger. We also engage with local and national governments to ensure these strategies are implemented at an institutional level. 
In terms of treating hunger, we support national governments in strengthening their health systems to provide quality treatment for acute malnutrition using the Community Management of Acute Malnutrition (CMAM) approach. We work on behaviour change towards improved Infant and Young Child Feeding practices (IYCF) often through women's groups such as care groups or mother-to-mother support groups. Our treatment strategies also intertwine with our agriculture activities to ensure that households produce a more diverse range of fruits, vegetables and grains to meet the nutritional needs of women and children.
In terms of prevention our programmes seek to tackle the root causes of hunger, such as poverty and inequality, and to mitigate against the effects of crises such as conflict and climate.
Ideas to solve world hunger
No single idea will solve world hunger alone. But there is a range of solutions available to us, from an institutional to an individual level that, collectively, can bring us to zero hunger.
The following solutions are all approaches adopted and promoted by Concern that can be implemented at a local and national level by governments and other state bodies.
Boost social protection programmes
Social welfare systems have proved to be a hugely effective social support. But for many of the world's most vulnerable communities, there is no such social safety net in times of crisis. We aim to provide this support through our cash transfer programme in countries like Somalia.
Identifying the most vulnerable populations and addressing their needs first
It is the world's poorest and most vulnerable communities that are worst affected by hunger. By supporting them first, we can eliminate hunger. At the heart of our work is an undertaking to specifically focus on the extreme poor. Our policy on understanding extreme poverty outlines the criteria we use to assess extreme poverty and ensures that we are supporting the most vulnerable households in the poorest and most fragile communities.
Promoting agriculture that is climate smart
One of the ways we mitigate against the effects of climate change is by adopting a Climate-Smart Agriculture (CSA) approach. This promotes farming practices that sustainably increase productivity and strengthens resilience to climate related disasters. Those practices include diversification of crop varieties, conservation agriculture, integrated pest management, post-harvest management, increasing access to improved farming skills and technologies, and strengthening links with the private sector to facilitate access to agricultural inputs from seeds to new equipment such as solar water pumps.
Fostering gender equality
All of our programmes are 'gender sensitive' – meaning they identify and take into account the different needs, abilities, and opportunities of girls, boys, women and men. This ensures we can design our programmes to offset any imbalances that exist. Our ultimate aim, however, is to move from 'gender-sensitive' to 'gender-transformative' on all programmes. This means working with communities to develop programmes that transform the root causes of gender inequality at many layers of society – from the individual to the institutional and national. One of the ways we tackle gender inequality is to engage men to challenge rigid gender roles and norms so that men and women have an equal say in household matters.
The 2020 Global Hunger Index proposes a 'One Health' approach to transforming our global food system which can help avert future health crises such as COVID-19, restore a healthy planet and end hunger. This approach is based on a recognition of the interconnections between humans, animals, plants and their shared environment, as well as the role of fair trade relations. It focuses on increasing sustainable practices in agriculture and improving the overall health of humans, animals and the environment – rethinking how we produce, process, distribute and consume our food, as well as reduce food loss and waste.
Even when families have enough food to eat, if they don't have access to water, sanitation and hygiene, they become susceptible to diarrhoea and other waterborne diseases that could prevent them from absorbing the necessary nutrients from their food. Children are particularly vulnerable to becoming malnourished in this way.  A huge focus of our health programme is ensuring that people have access to clean, safe water and adequate hygiene and sanitation services.
A crucial part of our work is protecting people, their livelihoods and their assets from the disasters that are likely to affect them. This can range from having evacuation procedures in place for areas prone to cyclones: to infrastructural measures such retaining walls in flood prone areas or natural resource management such as reforestation in areas prone to extreme climate conditions.
Our programmes sometimes involve conflict resolution at a local level but it is governments and international bodies who have the biggest role to play in terms of stopping conflict. In the meantime, we focus on meeting the immediate needs of refugees and Internally Displaced People (IDPs) through supports such as cash transfers or food distributions whilst also facilitating new ways for them to generate income.
Improving storage systems
When communities have a successful harvest, they need to have access to a safe storage system to ensure their food supply lasts. Some of the solutions we employ range from building or rehabilitating grain stores to innovations such as solar dryers. They work by accelerating the traditional practice of sun-drying which preserves micronutrients and prolongs shelf lives. Solar dryers are eco-friendly devices that also reduce contamination and minimise nutrient loss.
And it's not just governments, institutions and organisations that have a role to play. Here are some ideas on how you can help to end world hunger.
Freeze fresh produce and leftovers if you don't have the chance to eat them before they go bad. You can also do this with take-away or delivered food, if you know you will not feel like eating it the next day. You will save food and money.
Composting food scraps can reduce climate impact while also recycling nutrients.
Make your diet more sustainable
Incorporate more sustainable foods into your diet. These are foods that have a lower impact on our planet and promote increased biodiversity. The great news is, they're also good for bodies.
Become informed of the issues
Activate and give voice to the hungry through our communities and social networks.
Our leaders have committed to the 2030 Agenda. Let's make sure they set in place the plans, actions and – mostly importantly – money to realise these noble aspirations.
Project Us is our movement for change in Ireland. It is a space for communities to gather together to discuss the issues that matter to us. We explore how issues at local level connect to the Sustainable Development Goals, including what we can do to get to zero hunger by 2030.
Finally, you can support the communities who are already suffering with hunger. In 2019, we reached 28.6 million people in 24 of the world's poorest and most vulnerable countries.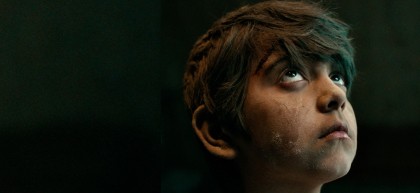 Sign up to Concern's newsletter
If you would like to keep in touch and hear stories about our work, you can sign up for our brand new newsletter below.