Our partners make a significant difference to our work supporting people living in extreme poverty.
Together, we achieve shared value and deliver social impact across our six thematic focus areas of climate, education, emergency response, gender equality, health and nutrition and livelihoods.  Funding activities in all of these focus areas can achieve common goals, engage employees, demonstrate corporate values and deliver upon strategic priorities in corporate social responsibility and sustainability strategies. 
Dawn Meats has invested heavily in on-farm sustainability and community projects in Ireland, and their support for the Agriculture Demonstration and Learning Centre in Nyamlell, Bahr al Ghazal State, South Sudan, is aligned with its public commitments on environment, food, farming and society, Working Together for a Better Future | Plan Four Zero .
Their on-going investment and support is encouraging community farmers to build skills in climate-smart agricultural techniques skills in South Sudan, enabling them to lift themselves out of extreme poverty.
South Sudan is ranked 191 out of 191 on the Human Development Index, making it the poorest country in the world.
This project, which is funded by Dawn Meats, encourages the dissemination of more sustainable practises for farmers in South Sudan, and greater diversification of crops, to bolster income streams, improve nutrition in the local community and help it become more resilient to climate shocks.
75 farmers are learning the basic agronomic practices of vegetable production from Concern's technical staff attached to support agriculture activities at the centre. All the farmers have received seed kits and materials to help them build their livelihoods and a more sustainable future by the production of groundnuts and vegetables.  
Mason Hayes & Curran's corporate social responsibility programme focuses on education as one of the most powerful tools in tackling disadvantage. Concern also believes education is at the heart of development and critical to breaking the poverty cycle, and improving health, nutrition, income and opportunities for all children.
Mason Hayes & Curran funded a project in the Sila province of Chad from October 2021 to November 2022, which improved access to quality education and supported the well-being of 2,200 children in seven primary schools across the region. The project trained teachers to improve literacy skills and support the promotion of gender equality. It also improved facilities, providing two new classrooms and new toilet blocks, and donated equipment and materials to all seven schools.
The project highlights how relationships between the private sector and Concern can not only support business values but deliver vital social impact, ensuring thousands of children have the chance of a brighter future.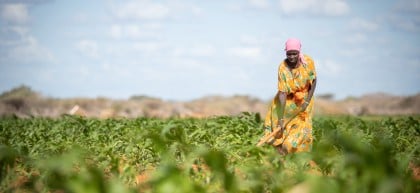 Our impact in 2022

16.4 M
people reached through our emergency response

8.3 M
people reached through our health interventions

5.4 M
people reached through our livelihoods programmes