3.5 million people in Burkina Faso need your help
If you donate €250 or more in any one year, Concern can claim an additional 45% in tax back
Last year we reached 39 million people across 24 countries
We distributed 1,000 basic hygiene and dignity kits to displaced people
We gave hygiene and dignity kits to Internally Displaced Persons and provided medical supplies to health centres.
We distributed 1,000 basic hygiene and dignity kits to displaced people

We provided improved health and nutritional services to over 50,000 people

Over 350 households received emergency assistance

We worked with 200 families on a cash-for-work livelihoods program
3.5 million people in Burkina Faso are in desperate need of humanitarian assistance.
Concern Worldwide is on the ground in Burkina Faso for the first time ever. And we need your help.
You could be forgiven for not knowing much about Burkina Faso. This small West African country, through no fault of its own, tends to fall under the radar.
But now, a critical situation in Burkina Faso is going unnoticed by the wider world, and the people there desperately need our help.
Civil unrest has created a landscape of violence, and a recent rapid decline in peace has taken thousands of lives, and threatens millions more.
3.5 million people are in need of humanitarian assistance. Over 1.8 million people have been displaced, and the numbers continue to grow every single day.
Millions of people have lost their homes, their livelihoods, and many even their lives to violence. And this number is increasing every day, with little to no media coverage.
Samira, whose story is unfortunately very common when we spoke to our beneficiaries in Burkina Faso, is a mother-of-five whose life was torn apart by violence. Just over a year ago, Samira and her children were living a peaceful life. She provided for her family and her children went to the local school – that was before violence hit her small community.
Their lives have been turned upside down. She has had to leave her home and livelihood behind in order to bring herself and her five children to safety. 
When we spoke, Samira told us that she had been living in temporary accommodation that was barely fit for purpose. The unsecure roof means that when it rains the water flows inside, leaving her and her children wet and at risk of illness. All she wants is to provide for, and to protect, her family.

"My main concern is to have enough money to buy the basics for my children. But I also need a safer house for them"
Thankfully, we were able to give Samira an emergency cash transfer so she was able to provide food and adequate shelter for her family. We also gave her an emergency survival kit with provisions like soap and a water canister to help them to protect themselves from illness.
We're on the ground in Burkina Faso, for the first time ever and we are providing life-saving essentials like emergency cash transfers and emergency survival kits to families like Samira's who desperately need it. But with the crisis escalating, we need to further establish and grow our programmes.
The people of Burkina Faso desperately need emergency support to survive the coming weeks and months. We need to bring stability to families and ensuring they have access to essentials such as food, clean water, shelter and medicine is vital.
How much would you like to donate?
As the number of people being displaced continues to grow month-on-month, we are developing programmes that could help give displaced families a future. 
The ultimate goal of our new programmes is to create the level of safety and support that families need now and in the years to come. 
Your support today could help make a lifetime of difference to the people of Burkina Faso.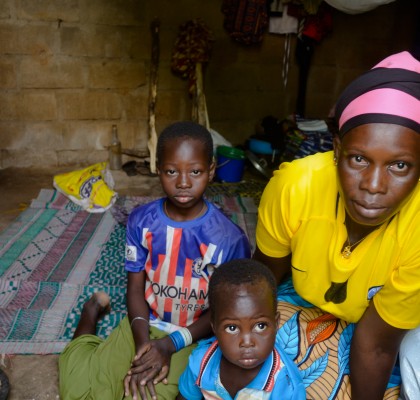 90.3%
of your donation goes to Relief and Development
This is spent directly towards our goal of ending extreme poverty.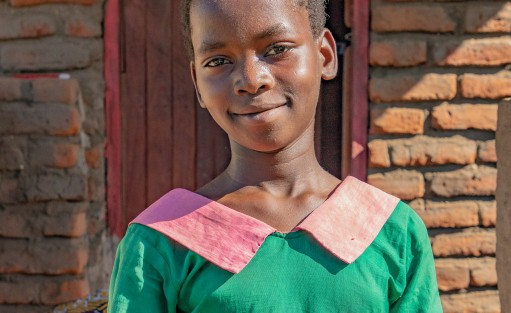 7.1%

Fundraising

This is money spent to raise funds for Concern's work and highlight the needs of the communities we work with.

2.1%

Education and Advocacy

We invest money in influencing policies and deepening awareness on issues around global poverty with the public.

0.5%

Governance

Funds spent to ensure Concern Worldwide is managed efficiently and adheres to the highest standards.
Find out more
Our impact in 2021
17.8 M
people reached through our emergency response
11.4 M
people reached through our health interventions
5.2 M
people reached through our livelihoods programmes