Nothing Kills Like Hunger
If you donate €250 or more in any one year (that's €21 a month), Concern can claim an additional 45% in tax back
Across the globe, children's lives are being turned upside down by conflict. For too many, this peril is increased by the deadly threat of hunger.
Today, children are more likely to die of hunger and related diseases than conflict itself.
All around the world, people are being forced by conflict to flee their homes and livelihoods. Displaced, they find themselves with no means of growing or buying food, and facing their biggest threat yet – hunger.
The scale of this problem is huge: over 500 million people are facing hunger in conflict zones across the world today.
With your help, we can provide emergency food assistance to those who need it most.
Hunger and conflict in Chad - one family's story

"Before the conflict, my husband could work and find money to support the family. Now that there's conflict, there isn't any work so my husband can't work and as such, the needs of the family aren't met."
Nayla Abba Yasine is a farmer from Tchoukoutalia in the Lake Chad Basin area of Chad. In this harsh sandy landscape of hills and thick bushland, the maize she and her husband grow on their family farm just barely feeds their four young children. As a tailor, Nayla's husband depends on the extra money he can earn to support his family. But with conflict disrupting movement and threatening safety in the local area, this work is increasingly difficult to find, leaving the family in a very precarious situation. 
The lack of food and money is having dire consequences for Nayla's family. At just seven months old, her little son Jasim became seriously ill. Badly bloated and suffering from diarrhea, he was brought to Tchoukoutalia Health Clinic where Concern doctors diagnosed him with malnutrition. 
"I thought he would die. If the child was not treated, did not have help, he would die."
At the health centre, Jasim was given antibiotics and therapeutic food to nourish his depleted body. Three months on, he's on his way to reaching a healthy weight for his age and is thankfully continuing to thrive with the support from the clinic. 
Although there is relief that her baby is well again, due to the continuing conflict in her region, Nayla's future is still full of challenges and uncertainty – as it is for communities and families throughout this region who are left completely dependent on help from organisations like Concern.
More families need your help.
Concern is working to combat hunger by providing life-saving food and support to families in conflict zones across the world. And we couldn't do this without your support.
Together, we can help to ensure that nobody has to die this way. Because nothing kills like hunger.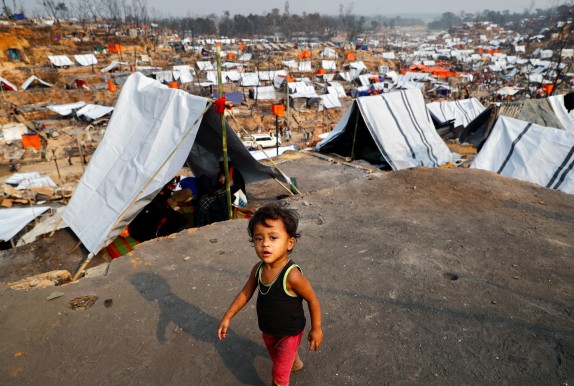 I want to donate
In 2021, hunger is an unacceptable and unfair way for anyone to die. Our teams are working to support those most at risk, but we need your help.