Cyclone Idai crisis in Mozambique set to escalate unless urgent action taken
The crisis in Mozambique caused by Cyclone Idai is set to escalate dramatically in the coming weeks unless urgent action is taken, Concern Worldwide's Head of Emergency Operations, Ros O'Sullivan, warned today.
 "While it is more than three weeks since the cyclone struck and we are working to address the impact of the damage done, we are two weeks away from another major disaster in Mozambique," according to Mr O'Sullivan, who has recently returned from the country.
Cyclone Idai destroyed houses, infrastructure and crops, leaving fields submerged by the flood waters. Concern is currently helping communities deal with this by distributing emergency aid – including plastic sheeting blankets, sleeping mats and mosquito nets. This will be followed by supports such as chlorine (to purify water – essential in an area in which there has already been an outbreak of cholera), soap and hygiene supplies.
"This is a disaster of two halves, and the second stage is following, because the cyclone destroyed most of the crops that people were depending on for their main harvest of the year," he explained.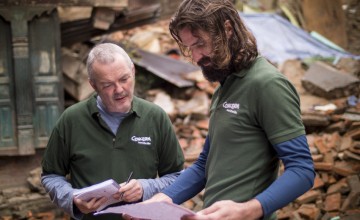 In the Nhamatanda District – 100 km north west of Beira where Concern is working –  95% of the maize, beans and ground nuts were destroyed by the floods, just weeks before they were due to be harvested, he said. This was the main crop of the year and people's main source of food for the region until October.
"Right now the clock is ticking and we have two weeks to get tools and seeds to people to enable them plant a 'winter' crop or face a food shortage until next March. We are in a race against time."
With the flood waters only receding now, a major international aid operation is ramping up in Mozambique where 1.85 million people were affected and 198,000 houses were destroyed or damaged.
Accessibility is one the biggest challenges Concern's team are facing in rural areas. "In some cases you can see villages, but the fields are swamps and when you try and cross them you find yourself up to your middle in mud," he said.
During the last fortnight, Concern teams have waded through flooded areas to reach villages.  They are now planning a major distribution programme to get aid out to these areas.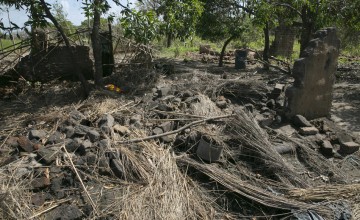 With 85% humidity, daytime temperatures of 30-35 degrees Celsius, and large amounts of stagnant water, cholera, malaria and other water-borne diseases are a major threat.  The damaged caused to latrines and a lack of safe drinking water is adding to this risk.
Meanwhile, Concern is also working with flood victims in neighbouring Malawi, where 900,000 people have been affected and almost 90,000 people have been forced to flee their homes as a result of flooding.
"Right now we have the right people on the ground to respond, we have the supplies we need, but we need money to make this happen" Mr O'Sullivan said. "Every family we can get seeds and tools to in the coming weeks will be a family who will have a crop to harvest in October."
For more information contact Eamon Timmins, Media Relations Manager, at 01 4177712 or 087 9880524.