Ebola: crisis reaches new heights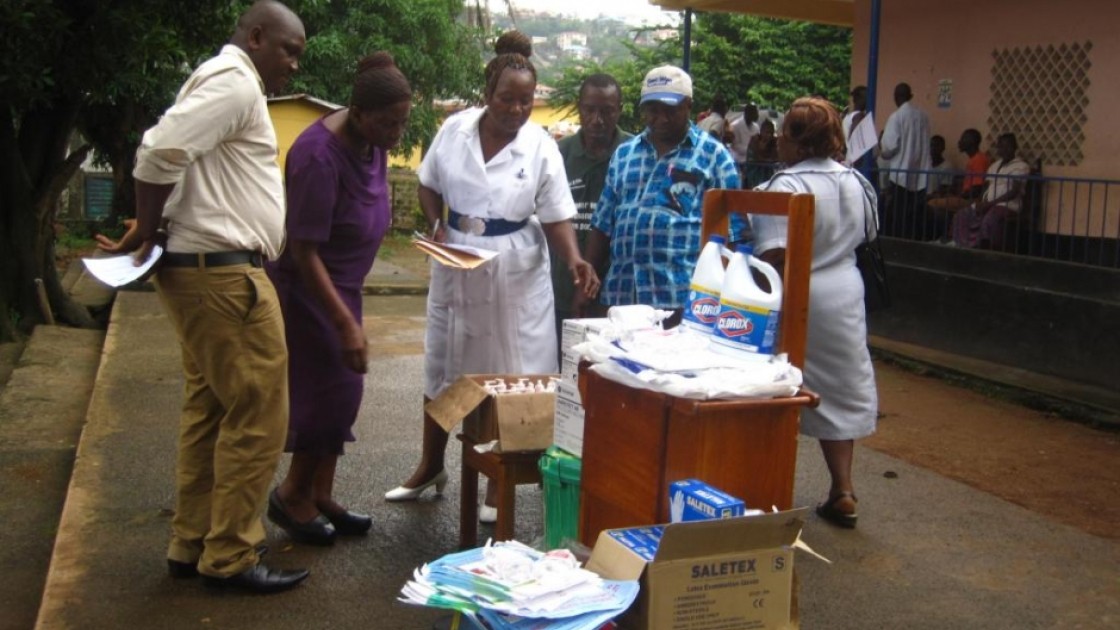 As the death toll from Ebola escalates rapidly in the two worst affected countries of Liberia and Sierra Leone, Concern Worldwide continues its on-the-ground response. 
Concern's Country Director for Sierra Leone, Fiona McLysaght, was interviewed about the situation there.
You can now apply for jobs as part of our Ebola emergency team. Apply now.
Donate in euro
You can also get email updates about how your support is transforming people's lives.
Several aid agencies working on the ground have spoken out against the inaction of the international community to intervene in the crisis. They argue that a global outbreak can only be curtailed by providing trained staff and the necessary supplies in the field. 
Due to gross inadequacies of the healthcare systems in Sierra Leone and Liberia, destroyed after decades of civil war, a new crisis within the Ebola emergency has emerged. Many of the basic health centres that do exist are now shutting down. This is due to a lack of sufficiently equipped staff who feel unprotected from the virus and are too fearful to go to work.
The travel bans into the affected countries and into other parts of Africa have come under intense criticism by medical experts. Certain airlines suspended flights in countries like Kenya, located 5,000 kilometres from the Ebola zone with no suspected cases of the virus. By refusing entry to international specialists into affected countries, they say, efforts to stem the spread of the disease will be effected. 
Meanwhile, the World Health Organisation reports that the death toll in west Africa continues to rise, with 1,841 reported deaths and 3,685 suspected cases as of 31 August. 
Last month, in the densely populated urban slum of West Point in Liberia's capital of Monrovia, residents forced their way into a health centre, accusing the government of moving in affected patients to spread the disease. Reportedly, 17 suspected sufferers were taken away by their families. Blood-stained mattresses, bedding and medical equipment were looted, police said, posing a health hazard in the community.
In response, Liberia's President Ellen Johnson Sirleaf introduced a nationwide night-time curfew with specific quarantines for West Point and Dolo Town – another urban slum in the capital. She did not say how long the quarantines would last, but that they were necessary to offset further contagion.
In depth:
New to Concern?
Sign up to find out more about the transformative work we do in 25 of the world's poorest countries.
Before doing so you might like to see our
privacy policy
.