Graduation: a photojournal from Rwanda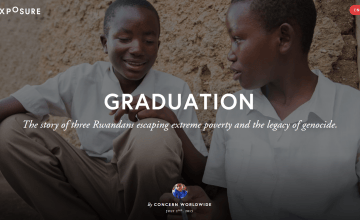 Photographer Robin Wyatt documents the stories of three Rwandans on their journey towards economic independence.
The Graduation model is a pioneering effort that addresses many of the complexities that cause extreme poverty. Since piloting in Bangladesh, it has evolved into an important aspect of Concern Worldwide's work in several countries, including Rwanda.
This visually striking photojournal presents three individual stories of determined Rwandans who are reinventing their lives and lifting themselves out of extreme poverty.